Trust our in-depth rain boots \ wellington boot reviews to help you buy the best rubber boots for your needs. All our reviews our honest and without bias. If we think something is rubbish, we'll let you know!
BROWSE BOOT REVIEWS BY BRAND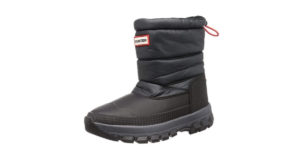 Hunter Short Snow Boots Review As with most Hunter footwear, the Hunter Short Snow boots are both practical and stylish.
Read More »
Wellieboots.com  NEWSLETTER
Sign up to get the latest reviews, news, tips and where to get the best wellie deals!
You will only get emails from wellieboots.com (no 3rd parties)
We generally send one email per month