Kamik Icebreaker Boots Review
Kamik Icebreaker boots are a high-quality and reliable choice for anyone who needs durable footwear for cold, snowy, or icy conditions. These boots are designed to keep your feet warm and dry even in the harshest weather, thanks to their waterproof construction, insulation, and other advanced features.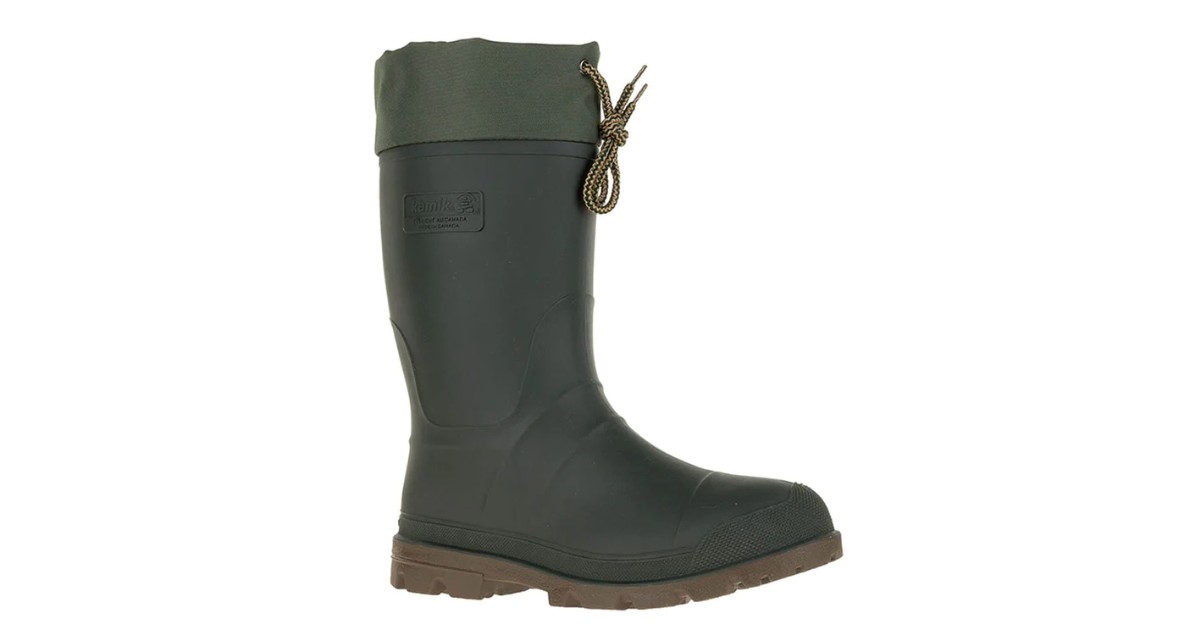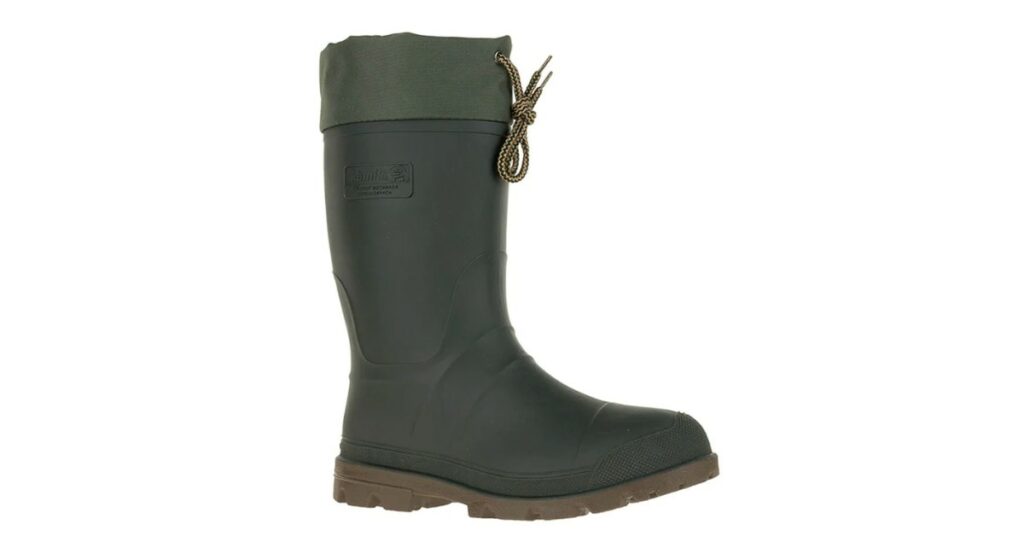 Kimik Icebreaker Boots Review
Date of review February 2023 by Richard 
Our Verdict
| | |
| --- | --- |
| WHAT WE LIKE  | WHAT WE DON'T LIKE  |
| + Lightweight | – Could be more comfortable |
| + Durable \ Sturdy | – Not suitable for -40 as claimed by manufacturer  |
| + Good quality |   |
| + Cosy lining |   |
Features: Kamik Icebreaker Boots
Adjustments: Adjustable collar
Inside material: Synthetic insulating
Outside material:  Synthetic rubber, Nylon Collar
Fit wide calves: No
Waterproof: 100% 
Heel: Block heel 2cm
Colours:

 Brown, green and black

 Sizes

 

(Men)

:

  3 UK to  14 UK –  4 US to  15 US

Boot Height: 35.5cm \ 13.9 inches
If you're someone who lives in a region where rain is a constant companion, then investing in a good pair of rain boots is a must. And when it comes to quality rain boots, the Kamik Icebreaker is a popular choice. In this article, we'll provide an in-depth review of Kamik Icebreaker rain boots, covering everything you need to know before making a purchase.
How stylish are Kamik Icebreaker boots
While Kamik Icebreaker boots are primarily designed for function and performance in cold weather, they also have a stylish and classic look that many people find appealing. The boots feature a simple yet sleek design with a durable leather upper and a rugged rubber sole. They only come a 3 rather uneventful colours, brown, black and green.
The boots have a tall shaft that provides ample coverage for your feet and ankles, and they have a lace-up closure at the top of the shaft that is there to prevent rain and snow from going into the boots, this also gives the boots a bit more character and style.
BEST SELLING KIMIK ICEBREAKER BOOTS
Last update on 2023-09-04 / Affiliate links / Images from Amazon Product Advertising API
How comfortable are the Icebreaker boots
When it comes to comfort, Kamik icebreaker boots are designed to provide all-day comfort. The removable liner is soft and cushioned, providing a cozy feel inside the boot. The padded collar and tongue also add to the overall comfort level of the boots.
The boots feel a bit heavy and bulky, which has a negative impact on their comfort level. The boots also do not provide a great deal of support when compared to other similar rain boots. 
The 8mm Zylex lining provides a good degree of insulation from the cold. However, the boots are unlikely to keep feet warm in extreme cold as indicated on the Kamik website. Realistically we would expect the Icebreaker boots to be comfortable for a prolonged period of time down to -10° \ 14°F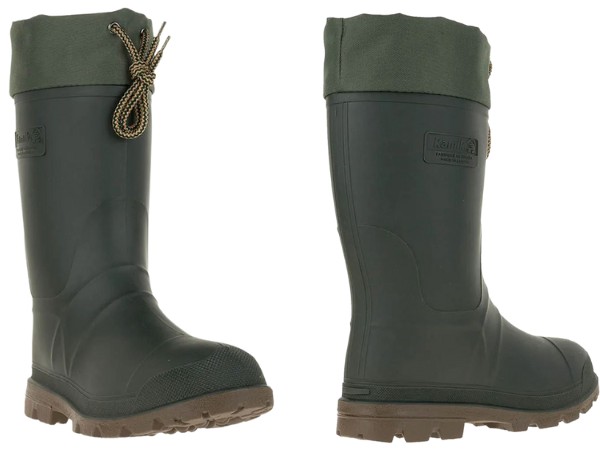 How good is the grip \ traction of Icebreaker boots
Designed to handle icy and snowy conditions, these boots offer enhanced grip and stability. With their unique lug pattern and the materials used to ensure you stay upright in the toughest winter terrains.
It should be noted that the boots do provide excellent grip, but they lack metal studs which are required to give grip on ice. So if you're walking on pure ice, the boots will slip, however if the ice has a covering of snow you will get traction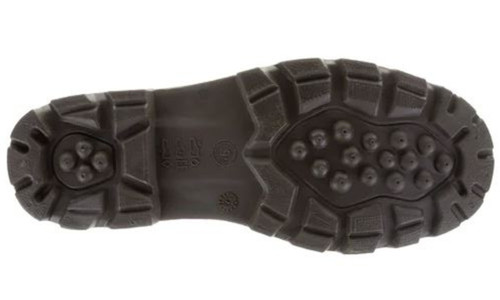 Are the Kamik boots good quality
Kamik, a renowned Canadian footwear company established in 1898, has long been synonymous with exceptional craftsmanship and top-notch quality. The Icebreaker boots exemplify the brand's commitment to providing superior products that surpass customer expectations. These boots are meticulously crafted using the finest materials, ensuring long-lasting performance and uncompromising comfort.
Final Thoughts: Kamik Icebreaker Boots Review
In conclusion, Kamik Icebreaker boots are unrivaled in terms of quality, durability, comfort, and style. Manufactured by a trusted brand with a rich heritage in producing outstanding footwear, these boots offer unparalleled performance in the most challenging winter conditions. Whether you're embarking on a snowy adventure or simply navigating through daily life, Kamik Icebreaker boots provide the ideal blend of functionality and fashion.
So, if you're seeking superior winter boots that can withstand the test of time while keeping you comfortable and stylish, look no further than Kamik Icebreaker boots. Embrace the excellence of Canadian craftsmanship and elevate your winter footwear game with these remarkable boots.
BEST SELLING KIMIK ICEBREAKER BOOTS
Last update on 2023-09-04 / Affiliate links / Images from Amazon Product Advertising API
Questions and Answers: Kamik Icebreaker
What are Kamik Icebreaker boots?
Kamik Icebreaker boots are a line of winter footwear designed to provide warmth, comfort, and traction in cold and snowy conditions.
Are Kamik Icebreaker boots waterproof?
Yes, Kamik Icebreaker boots are waterproof. They are made with waterproof materials and feature sealed seams to keep your feet dry in wet and snowy environments.
What is the insulation material used in Kamik Icebreaker boots?
Kamik Icebreaker boots are insulated with 8mm thick Zylextra® liner. This removable liner is made of a combination of polyester and polypropylene fibers to provide excellent warmth and moisture-wicking properties.
Can I use Kamik Icebreaker boots for extreme cold weather?
Yes, Kamik Icebreaker boots are designed to handle extremely cold weather. They are rated (by the manufacturer) to provide comfort in temperatures as low as -40°F/-40°C…..We doubt they will keep your feet warm at this temperature for long
Are Kamik Icebreaker boots suitable for hiking?
While Kamik Icebreaker boots offer excellent traction and support, they are primarily designed for winter activities, such as snowshoeing, sledding, and walking in snowy conditions. They may not provide the same level of flexibility and ankle support as dedicated hiking boots.
Do Kamik Icebreaker boots have a good grip on icy surfaces?
Yes, Kamik Icebreaker boots feature a durable rubber outsole with deep lugs and a self-cleaning design that provides excellent traction on icy and slippery surfaces.
Are Kamik Icebreaker boots available in different sizes?
Yes, Kamik Icebreaker boots are available in a wide range of sizes for both men and women. It's important to refer to the size chart provided by Kamik or the retailer to find the right fit.
Can I replace the liners in Kamik Icebreaker boots?
Yes, the liners in Kamik Icebreaker boots are removable and can be replaced if needed. This allows for easy cleaning and ensures that your boots stay fresh and odor-free.
How do I care for my Kamik Icebreaker boots?
To care for your Kamik Icebreaker boots, it's recommended to clean them with a mild soap and water solution, then rinse and air dry. Avoid using harsh chemicals or exposing them to direct heat sources, as this can damage the materials.
Where can I buy Kamik Icebreaker boots?
Kamik Icebreaker boots are available for purchase at various outdoor retailers, shoe stores, and online marketplaces. You can check the official Kamik website or popular e-commerce platforms to find a retailer near you or make an online purchase.
Wellieboots.com  NEWSLETTER
Sign up to get the latest reviews, news, tips and where to get the best wellie deals!
You will only get emails from wellieboots.com (no 3rd parties)
We generally send one email per month