Le Chameau have been making top quality rubber boots for nearly 100 years. Le Chameau started in 1927 in Cherbourg, France, where they started making boots, primarily for farmers, hunters and fisherman. The boots were handmade, comfortable and built to last, all of which is still true to this day. Read our Le Chameau boot reviews to find the best Le Chameau Boots for your needs.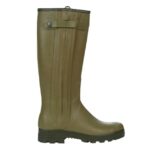 Le Chameau Chasseur Boots Review High End Boots for Men & Women Trusted for decades by the Royal family and referred to as the Rolls Royce of wellington boots, Le Chameau wellies have an unparalleled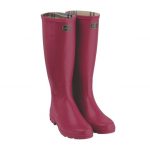 Le Chameau Iris Jersey Lined Boots Review Colourful Boots for Women Le Chameau are known for making great quality boots. The downside is their boots are nearly always only available in brown and green colours.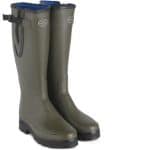 Le Chameau Vierzonord Review Neoprene Lined Boots for Men & Women Le Chameau Vierzonord are high quality practical wellington boots rain boots with an insulating neoprene lining for comfort and warmth. Hand made using natural
Wellieboots.com  NEWSLETTER
Sign up to get the latest reviews, news, tips and where to get the best wellie deals!
You will only get emails from wellieboots.com (no 3rd parties)
We generally send one email per month