Crocs are world famous for their clogs, which they first unveiled back in 2001. The company now produces a wide range of different footwear, including rain boots to keep feet stylish and dry on wet days. Below are reviews of the most popular Crocs boots to help you decide if Crocs rain boots are right for you.
LATEST CROCS BOOTS REVIEWS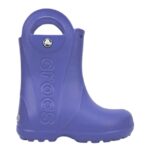 Crocs Handle It Rain Boot Review Easy pull-on rain boots for toddler's & kid's Super fun boots that come in a range of bright colours. Very lightweight and flexible and at a good price point.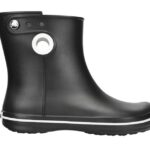 Crocs Jaunt Shorty Review Ankle Height Rain Boots for Women The Crocs Jaunt Shorty boots are 100% waterproof ankle-height boots. They are surprisingly comfortable and super lightweight. Easy to put on and take off, thanks
Wellieboots.com  NEWSLETTER
Sign up to get the latest reviews, news, tips and where to get the best wellie deals!
You will only get emails from wellieboots.com (no 3rd parties)
We generally send one email per month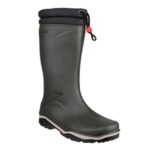 Dunlop Blizzard Boots Review Fur Lined Unisex Everyday Boots If you're after some cheap everyday boots that will keep your feet warm in sub-zero temperatures, then the Dunlop Blizzard boots are definitely worth considering  Value