What Wellies do the Royal Family Wear?
In the UK, we seem to get more than our fair share of wet weather. Thanks to the inclement weather we quite often see images of royal family members out and about in a pair of wellington boots. They all have their favourite brand of wellie boots, which they nearly always wear.
Below, we reveal the brand and type of wellies the royal family wear
What brand of wellie boots does the Queen wear?
The Queen always wore black mid-height wellington boots. We would expect the Queen's boots to have been Hunter wellies as Hunter has received two Royal Warrants from the Queen, which recognises the company as a royal supplier. However in TV footage and photos, the Queen's boots always appear to be unbranded and don't look like any of the Hunter boots range. We don't actually know what brand of wellies the Queen wears.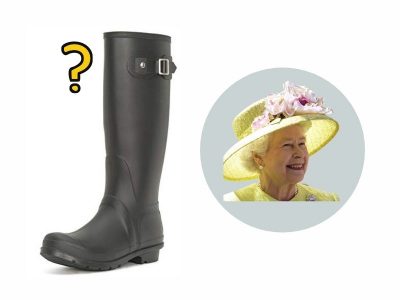 What wellie boots does Prince Charles wear?
It's not too often that we see Charles, Prince of Wales in a pair of wellington boots. But when he does wear wellies, they are usually Hunter Argyll boots. The boots are very easy to identify due to the red coloured rim at the top of the boot. Unlike other Hunter boots the logo on the front of the boots has 'Argyll' rather than 'Hunter'
The Hunter Argyll are a classic work boot, made from heavy-duty rubber. They have a wider gusset than most wellington boots, so are ideal for people with wide calves.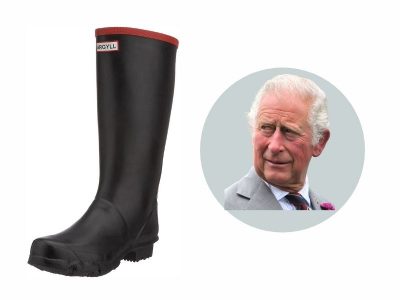 What wellies does Prince William wear?
Price William wears Le Chameau boots, the same brand of wellington boots as his wife, the Duchess of Cambridge. The boots are from the Le Chameau Vierzon range and probably the more expensive, neoprene lined Vierzonord boots.
Le Chameau makes excellent high-end wellies. So it's no surprise to see the royal's wearing them. Read our full review of the Vierzonord wellies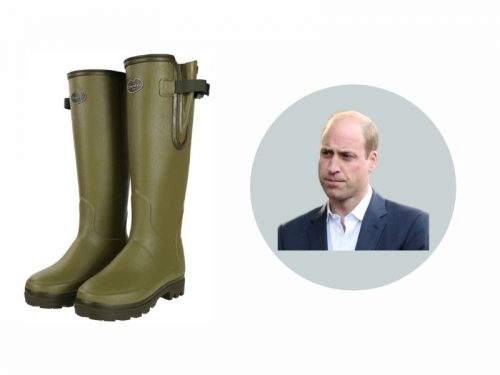 What wellies does the Duchess of Cambridge (Kate Middleton) wear?
Even before joining the royal family, Kate Middleton would wear Le Chameau Vierzonord Boots. She continues to wear these boots as a royal. She has been spotted wearing her favourite Le Chameau Vierzonord wellies whilst on official royal duty and in her private life. Find out more about Le Chameau Vierzonord in our review.
What wellies does Prince Harry wear?
Prince Harry's preferred wellington boots are Le Chameau Vierzon or Vierzonord. The same boots that his sister-in-law and brother wear.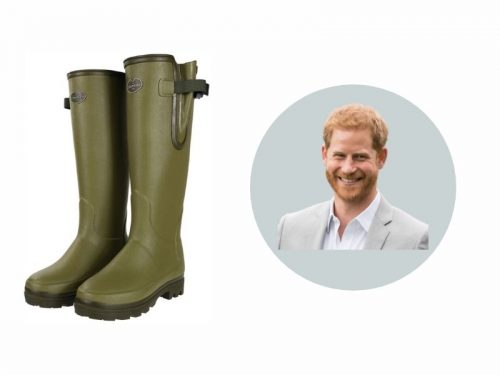 What wellies does the Meghan Markle wear?
Meghan Markle (the Duchess of Sussex) is not quite so dedicated to a single brand of wellie, like the other royals. Meghan has most often been seen wearing black Hunter Originals, but on at least one occasion, she has also worn Muck Boots